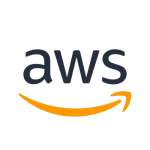 Most enterprise customers across industries choose Amazon Web services (AWS) as their Cloud platform which certified only to run on AWS. Leveraging our experience with active cloud customers, multi-cloud deployments can help you build new and innovative products and services and get them into market more quickly so you can stay ahead of your changing business needs.
Like other cloud solution providers, AWS also provides a secure cloud platform for virtually every use case to help your business grow and scale. Depending on the business requirement Lexicon team can assist your organization to creating a modern technical platform to your workloads.

Connecting Azure and Oracle Cloud through network and identity interoperability makes lift-and-improve migrations seamless. This delivers direct, fast and highly reliable network connectivity between two clouds, while continuing to provide first-class customer service and support that enterprises have come to expect from the two companies. In addition to providing interoperability for customers running Oracle software on Oracle Cloud and Microsoft software on Azure, it enables new and innovative scenarios like running Oracle E-Business Suite or Oracle JD Edwards on Azure against an Oracle Autonomous Database running on Exa-data infrastructure in the Oracle Cloud.
Deploy fully-supported, cross-cloud solutions across Oracle Cloud and Azure quickly and easily with unified identity, fast interconnect, and collaborative support.
Accelerate cloud migration of applications that span technology stacks without the need to re-architect solutions or compromise on performance or reliability. Customers gain the ability to choose the best of Oracle's and Microsoft's industry leading technologies.
Maximize Return on
Investment
Leverage and capitalize on existing investments and licenses, partnerships, skill sets, and data while achieving cloud migration goals. Customers can now access their distributed data estate to gain enhanced visibility and support better decision making via their Oracle, Microsoft, or third-party data visualization platforms of choice.

global cybersecurity expert
With Our Palo Alto expertise, we assist enterprises to gain consistent protection across the entire network, from headquarters and office campus, to branch offices and data centers, as well as for your mobile and remote workforce. With Prisma Cloud services we are able to deliver complete security across the development life-cycle on any cloud, enabling you to develop cloud native applications with confidence.
Comprehensive cloud native security
Deliver complete visibility, automation, detection and response across any compute, network or cloud service.
Enforce hundreds of out-of-the-box governance policies that help ensure compliance and enforce good behavior.
Eliminate issues early and prevent alert fatigue by seamlessly integrating security early and throughout the application lifecycle, from IDE, SCM, CI/CD and registries to runtime.
Leverage continuous vulnerability management and automated risk prioritization across the entire cloud native stack and life-cycle. Easily investigate any incident.
Monitor, secure and maintain compliance on multi- and hybrid-cloud environments with a single integrated platform.
Leverage purpose-built solutions for public clouds, such as AWS®, Google Cloud™, Oracle Cloud, and Microsoft Azure®, as well as secure your on-premises investments like OpenShift®.